Branch
First Foundation Bank
74-850 Highway 111, Indian Wells, CA. 92210
Monday - Friday | 9am - 4pm (4pm - 5pm by appointment)
(760) 340-7595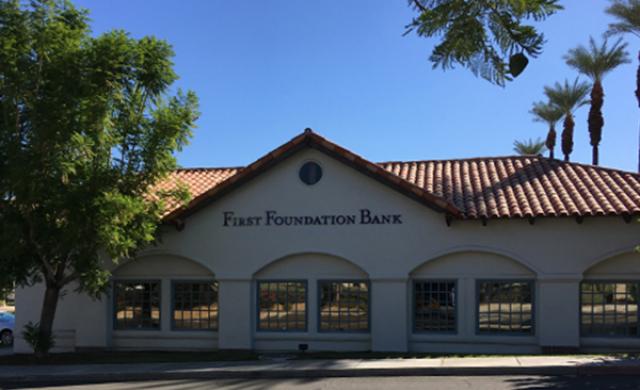 Scroll Down
Our Indian Wells Branch Specializes in Serving You
Specialty Deposits – Title & Escrow accounts, HOA/Community Management accounts, Public Works Contractors
Community Banking – Experienced Bankers serving the Coachella Valley for over 30+ years.
Non-Profits – Our local bankers serve on various non-profit boards in our community.
SBA & Commercial Lending – Experienced lending specialists in the area of SBA & Commercial Property
Small Business Banking – Full suite of Treasury Management products for any size of business.
Personalized full-service banking in a Private Banking atmosphere with sit down service windows.
Safe-Deposit Boxes – Branch offers customers the peace of mind of securing their valuables.
Bi-Lingual service available for those that speak Spanish.
Notary Services available to the public.
Community Board room available to non-profit groups or organizations. 
City of Indian Wells Mission Statement
"Create an unsurpassed quality of life for residents and guests by providing superior public safety, exceptional service, and outstanding amenities that will further enhance our image as a prestigious community and international resort destination."